MSVB NEKL Tournament Bracket Go Dragons! 🐉 🏐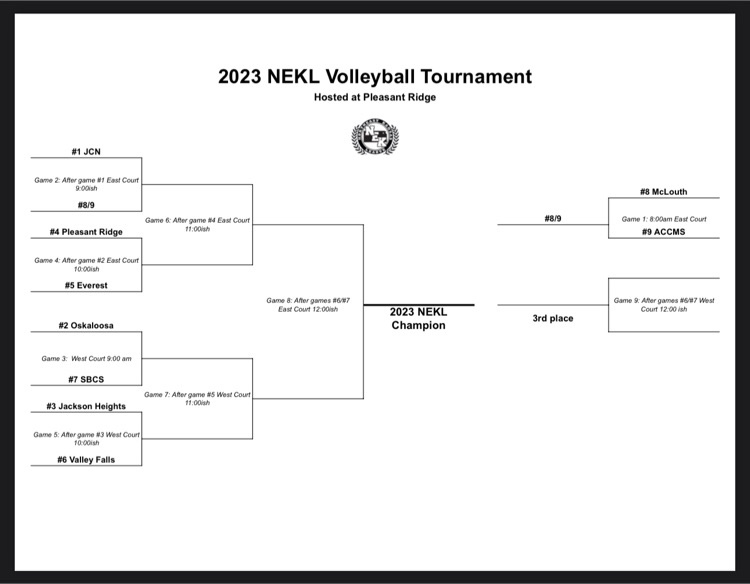 Big win over Oskaloosa for your varsity and JV VolleyDragons! Both going 2-0 on the night!

Varsity and JV VolleyDragons win 1st match over McLouth! Great win ladies!


Track Update: Please stay off the track until further notice. We will let you know as soon as we can when the track will be available. Thanks!!

The track is looking great! It is very important that no one is on the track until the work is complete. Thanks for your patience and cooperation!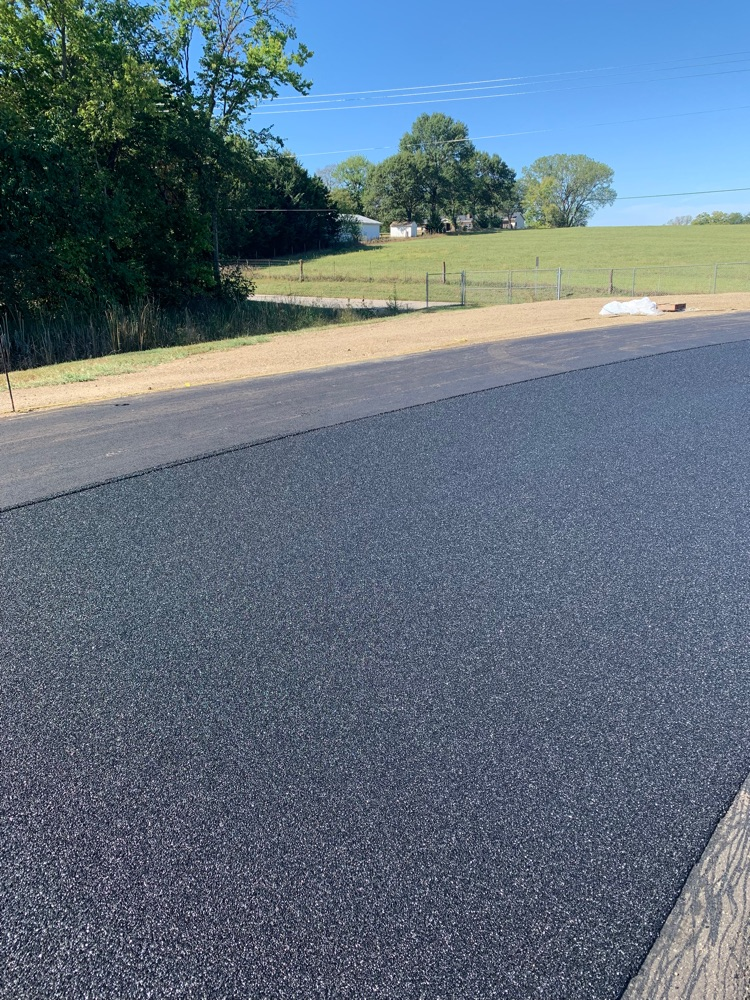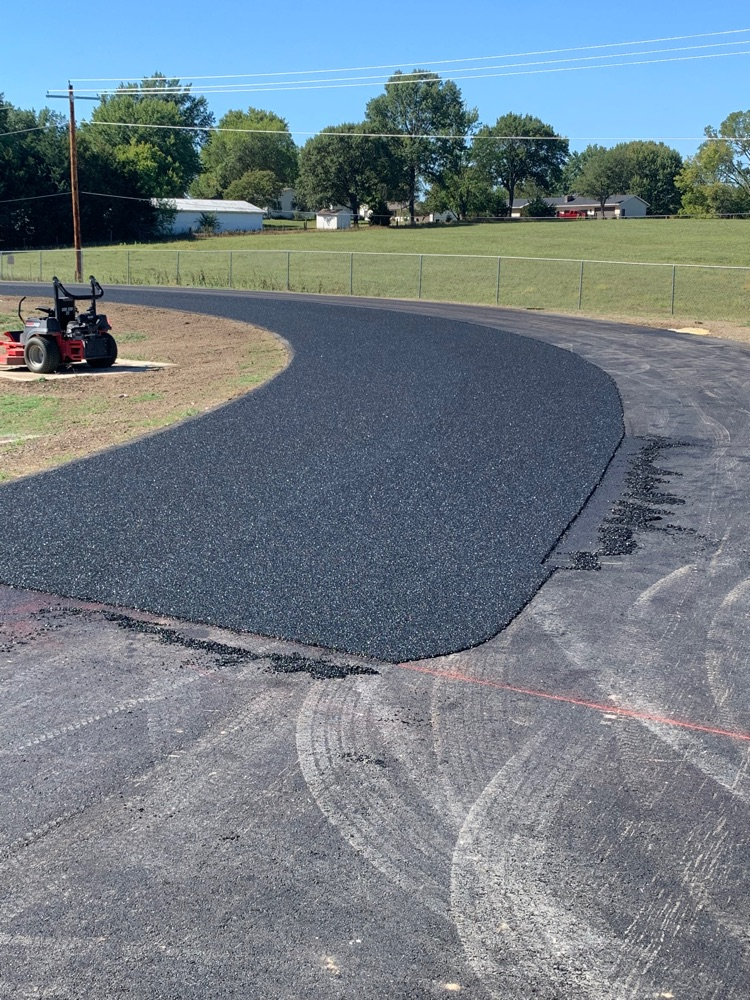 Hello all MSFB parents! Mondays practice September 25th practice will end at 4:30! Thursday September 28th practice will conclude at 5:15 as we do not have a game that day as it is our bye week! Practice on Friday will also conclude at 5:15! As always if you have any questions please email me at
Dallas.brown@vfalls338.com

Cross country kiddos at Valley Falls Match Day. Come on out and support your favorite team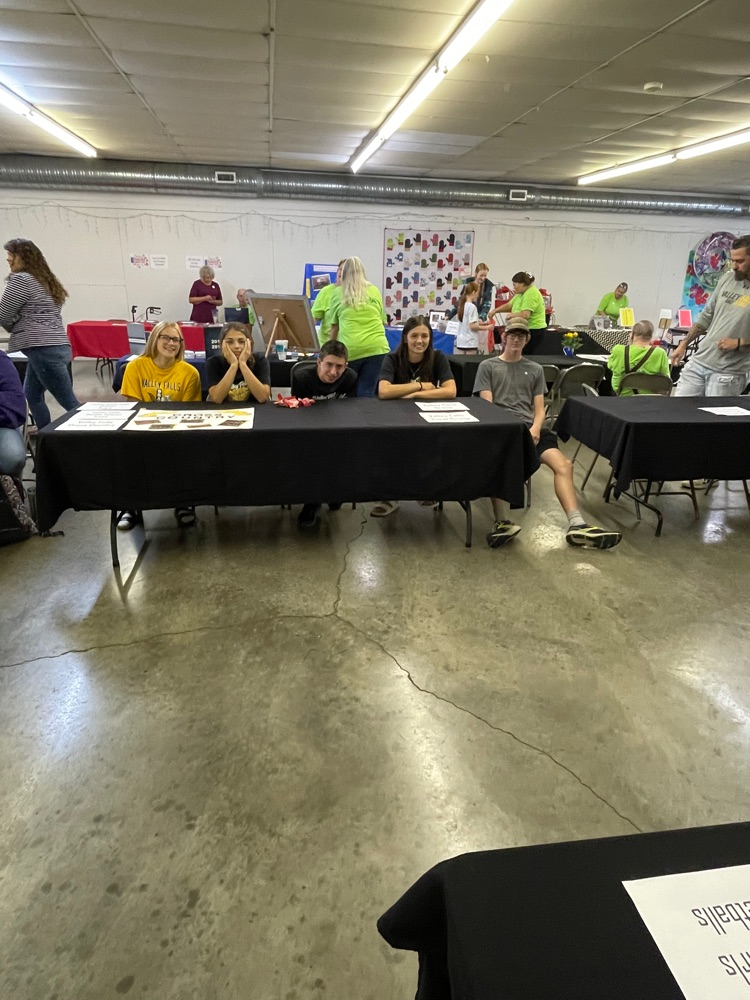 Thank you Jennie, Abby, and all of the HS Dance team for helping with tonight's little dance performance. What wonderful memories!!!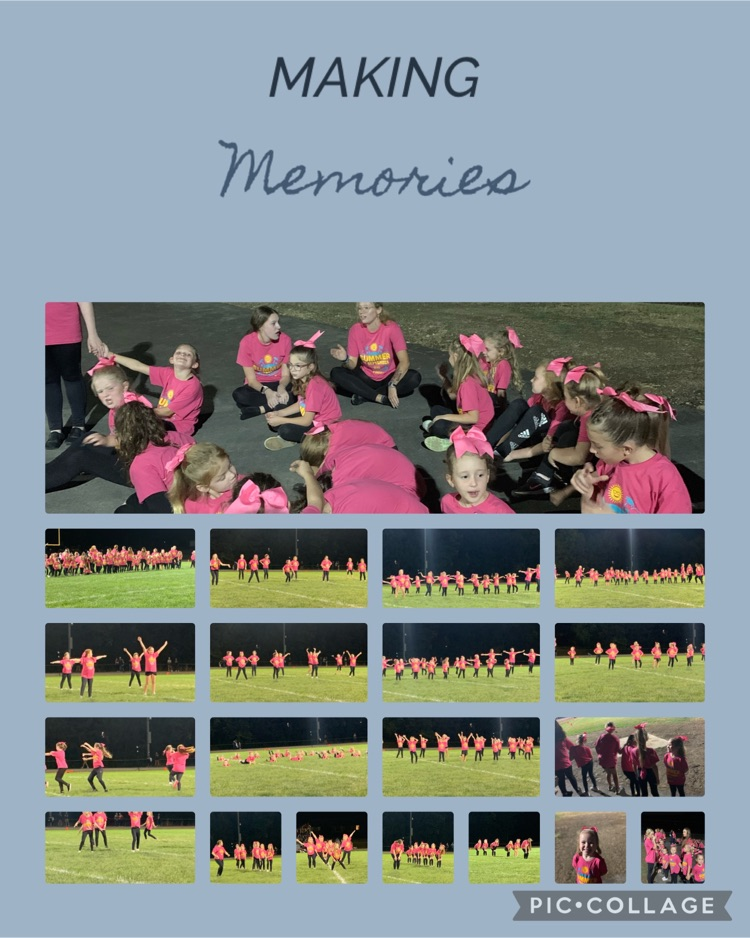 It's performance time! *Game Admission* Adults- $ 6.00 K-12 Students: $4.00 PreK & Under: FREE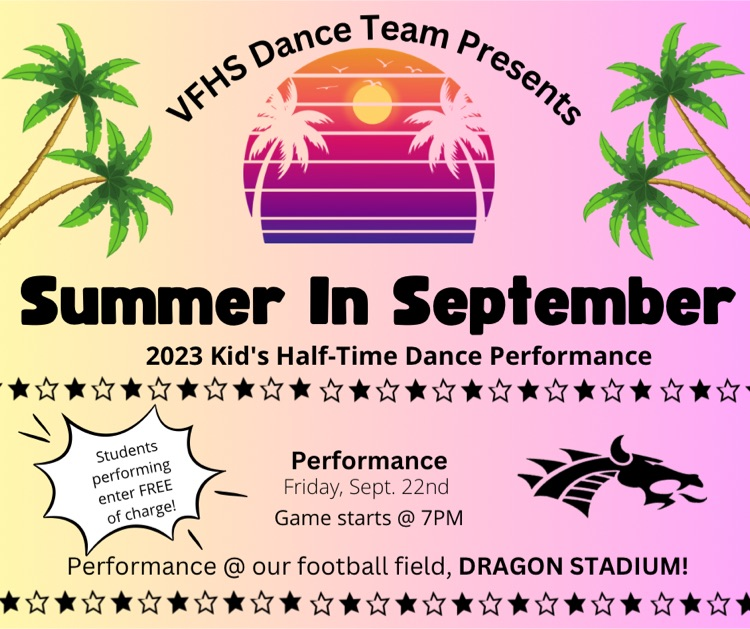 Hello all MSFB parents! Todays practice will conclude at 5:00 instead of the normal 5:15. Please arrange to pick up to it child at that time from the north parking lot! If you have any questions please email me at
Dallas.brown@vfalls338.com
thank you!

Progress with our track is continuing and will need the cooperation of our great community. The next step is the rubberization of the track. Fisher tracks will start this process on Saturday, September 23. The rubberization of the track should be finished for our middle school game on October 5. During this time, NO ONE can be on the track. We apologize for the inconvenience that this will cause, but the end product of a new, beautiful track will be worth it. Thank you in advance for staying off the track and thank you for your continued support of USD 338! GO DRAGONS!

Congrats to our Volley Dragons last night for a big win over Jackson Heights. The ladies finished 1-1 on the night dropping their first match to Pleasant Ridge!

Congratulations to these students for earning a K-5 Dragon Pride award last week. (P-positive attitude; R-respect; I-integrity; D-determination; E-excellence.) Congratulations!!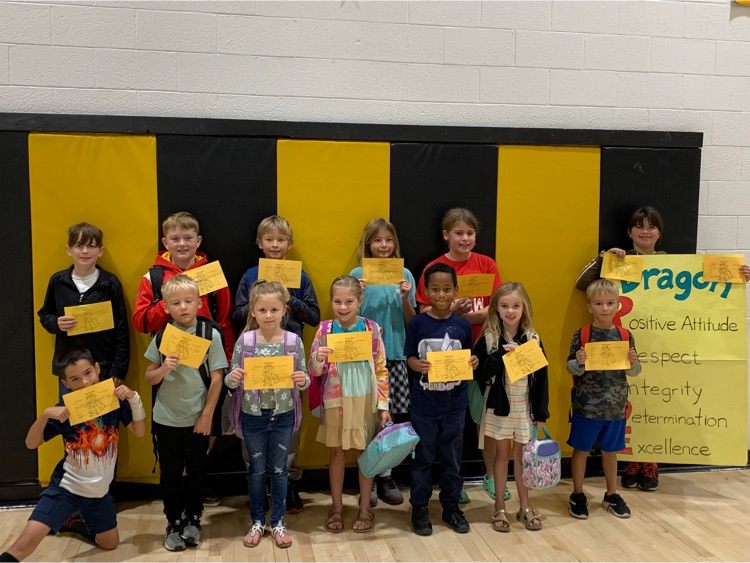 The VFHS leadership in action class has been busy. They serve in classrooms twice a week helping with reading and tutoring. Today they scrubbed and cleaned the preschool playground area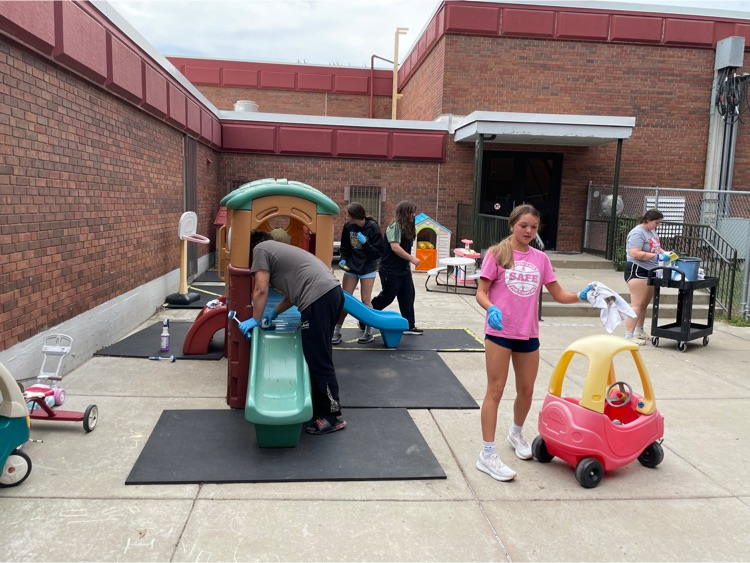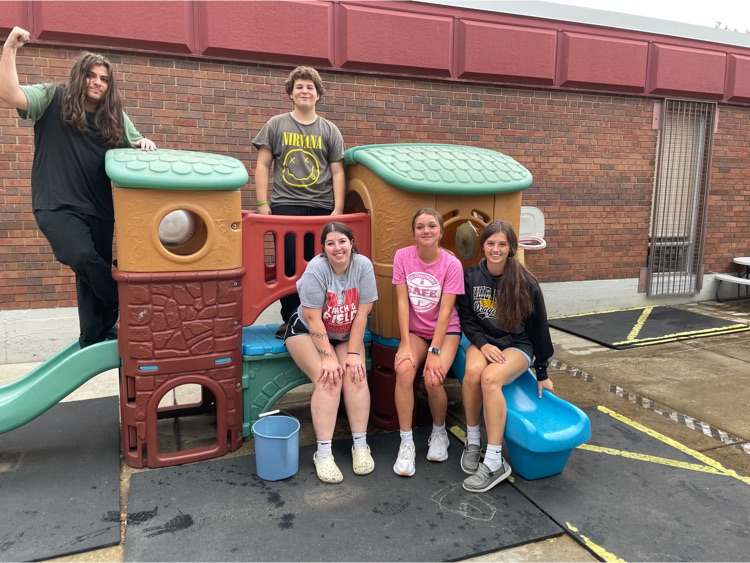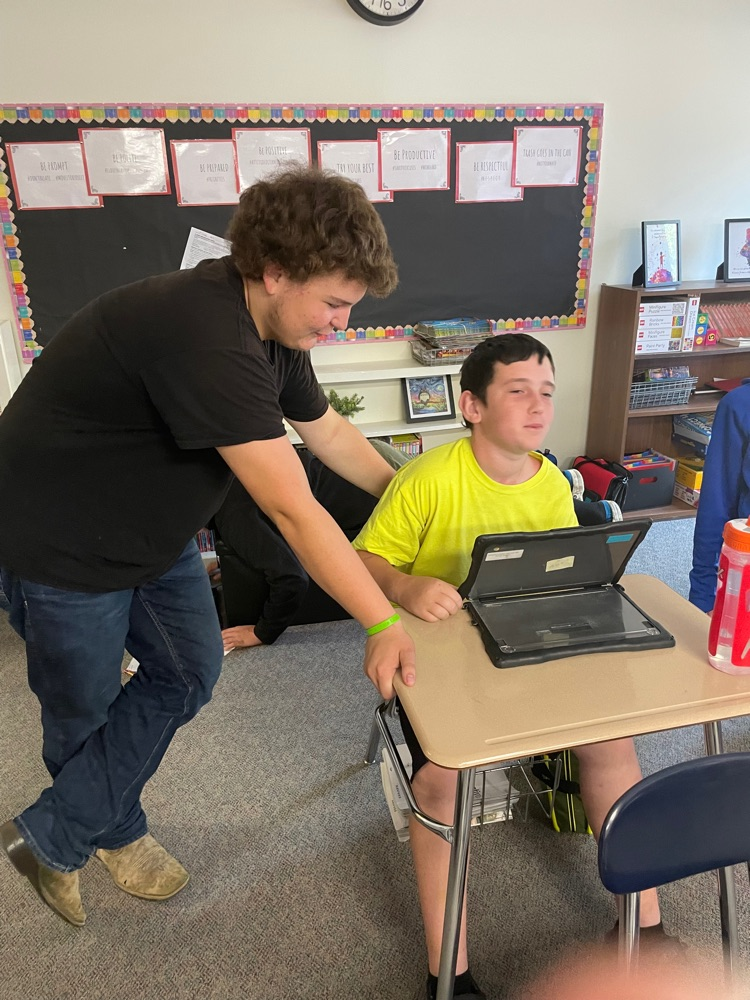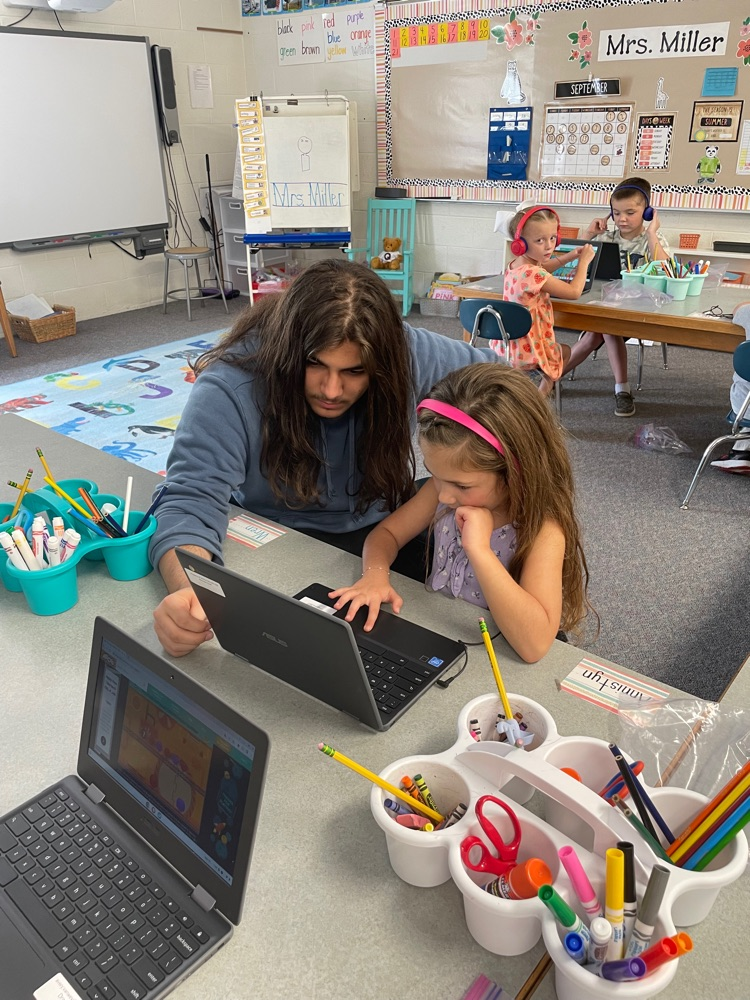 Friendly Reminder! We will have our final practice/review tomorrow after school. Students will receive their pink hair bow and their performance shirt, if they didn't already receive the shirt. Students need to be picked up at the Elementary doors located on Oak Street. Thank you!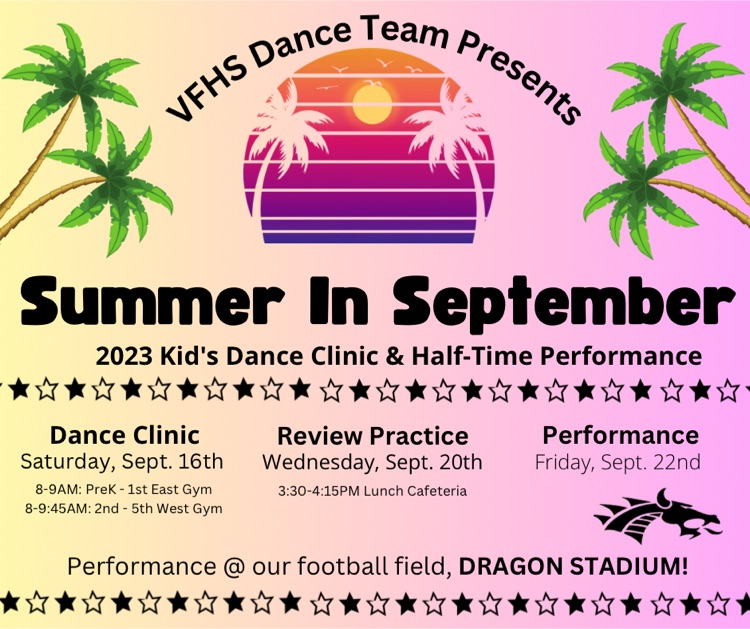 The High School Volleyball teams are in action tonight and Thursday night this week. We are short a line judge for the JV games. If you are interested, please contact Stacy Cervantez at
Stacy.cervantez@vfalls338.com
. This is a paid position! Thanks!!

Good Morning- The High School JV Football game for tonight has been canceled due to Horton having low numbers and not having enough to play. Thank you!

MSVB A Team Tournament at McLouth. Dragons battled hard but placed 5th.