The School FITNESS CENTER will be closed  Friday July 23rd at 12:00am and reopen Saturday July 24th at 12:00am. The Custodial Staff will be doing their annual floor prep and waxing.

MS Football: There will be NO camp tomorrow (Friday 7/16)

MS FOOTBALL: In the event of rain in the morning, camp will take place in the EAST gym. Please enter and exit through the SOUTH side doors. If no rain, it will be at the field as normal.

2021-2022 Valley Falls CLC After School Program If you are interested in sending children to the K-5 CLC After School Program, please contact Wendy Gibbens at 785-945-3221 or
wendy.gibbens@vfalls338.com
.

Reminder: MS Football camp starts tomorrow at 8am. Make sure you remember to bring water bottles! HS Football camp starts at 7pm. Make sure to bring water bottles!

After the uncertainty of last summer, today the HSGBB team finished up a whirlwind of summer basketball and I can't even begin to express how proud I am of the dedication and hard work the girls put in during the month of June. The girls played 21 games traveling to Wichita, McLouth, Perry, Burlingame, and Atchison for league play and tournaments. Between camp and practices, they put in another 20 hours. The summer brought games against many good teams, and the steady improvement of each and every player was evident as the summer progressed. Done for now, but can't wait for November to roll around to get back at it again and show everyone the work we put in. Go Dragons! -Coach Hale

High School Football Camp will be starting Monday evening. July 12th - 16th 7pm - 9pm If you have questions, contact Coach Hofstra.
wyatt.hofstra@vfalls338.com

Middle School Football Camp will be starting Monday! July 12th - 16th 8am - 10am Any Valley Falls 7th or 8th grader is encouraged to attend! If you have questions, contact Coach Brown.
dallas.clift@vfalls338.com

Mrs. Ellerman's FCCLA members at FCCLA Nationals last week in Nashville!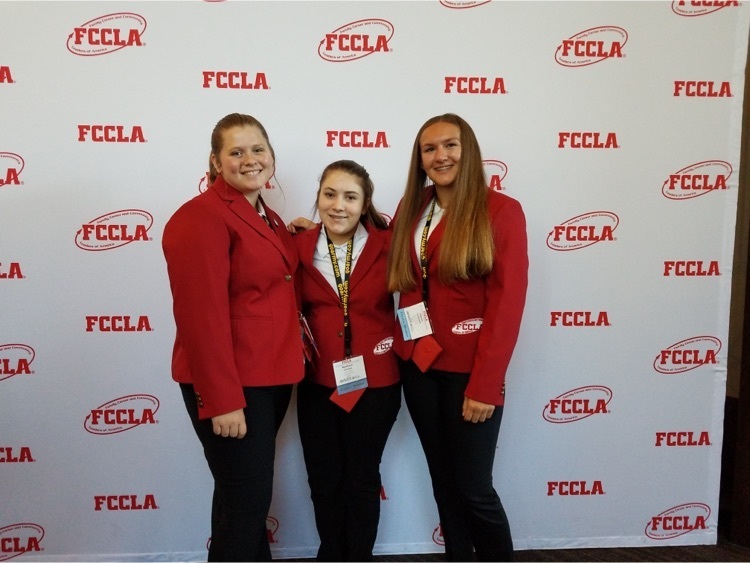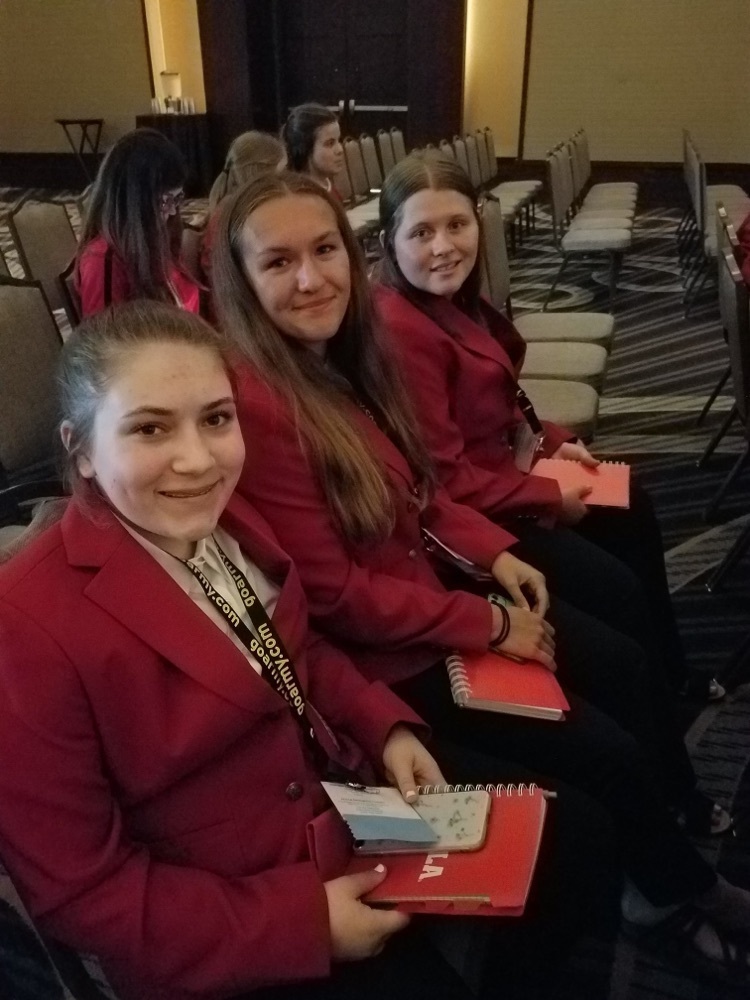 Reminder: We will not be having weights tomorrow. We will resume normal schedule on Tuesday, July 6th. Have a safe fourth!

Reminder: Parents of 6th-12th graders, there will be no morning weights this week due to the KSHSAA Moratorium. We will resume on Tuesday, July 6th. Have a great week!

Kylee St. Onge, Niklas St. Onge, and Lillian Woodgate selected to perform 6/26 KS All-State Masonic Marching Band in the Shrine Bowl Football game. Thanks to Golden Rule Masonic Lodge #90 and Arab Shrine Ritual Cast of Topeka. Also, David Hendricks from Emporia for sponsoring.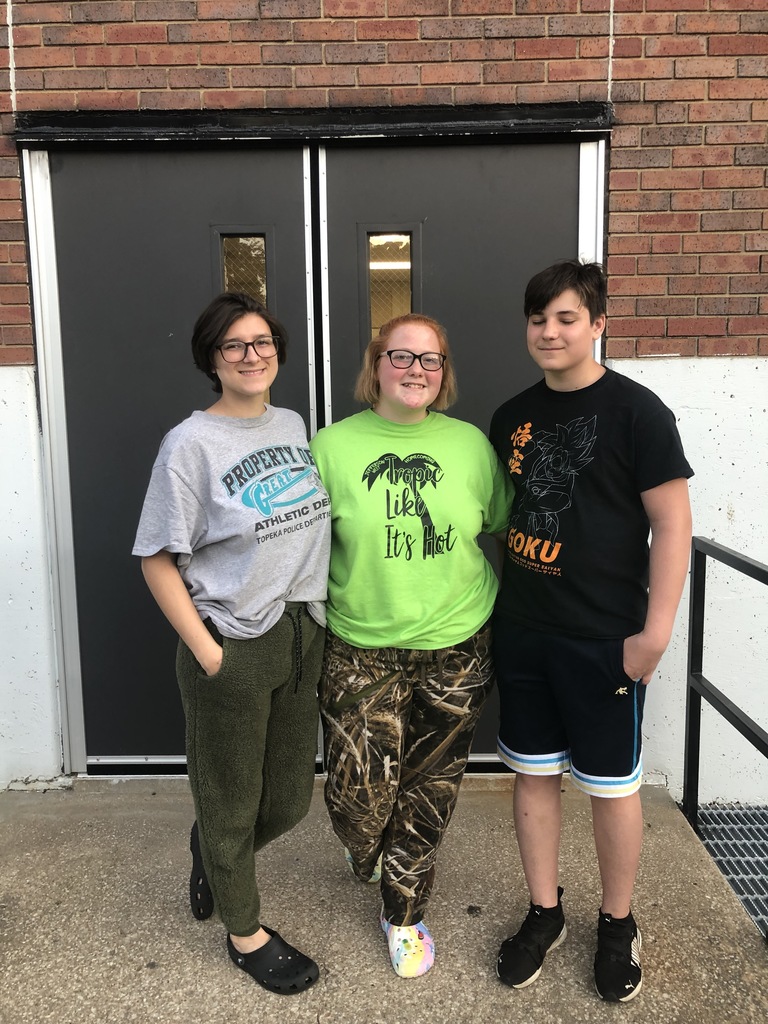 Good morning, Power to all essential circuits has been restored and the buildings are back open at this time. Have a great afternoon!

Good morning, Currently the USD 338 buildings are closed due to a power outage in the community causing loss of power to essential phases of our electrical system. We will update as soon as possible when power is fully restored. In Dragon Spirit, Mr. Morgan

Happy Summer! The 20-21 school year is now officially behind us with the completion of Sparks Academy last week. Thank you parents for all of your support this year. Here is a link to my Board report for June highlighting the end of the year.
https://5il.co/u1cc
We are currently working hard to prepare for the upcoming year and looking forward to much fewer restrictions! Hope you all are enjoying summer activities! Enjoy your families and make great memories!!

Good Evening Dragons, We are officially in summer. However, there are many events that have occurred and will continue to occur throughout the summer break to close out the 2020-2021 school year and transition us into the 2021-2022 school year for a May/June VFHS building report please see
https://5il.co/tstr
have a great evening! Sincerely, Mr. Morgan VFHS Principal

Max providing support during Dragon Sparks today. 🖤💛#DragonPRIDE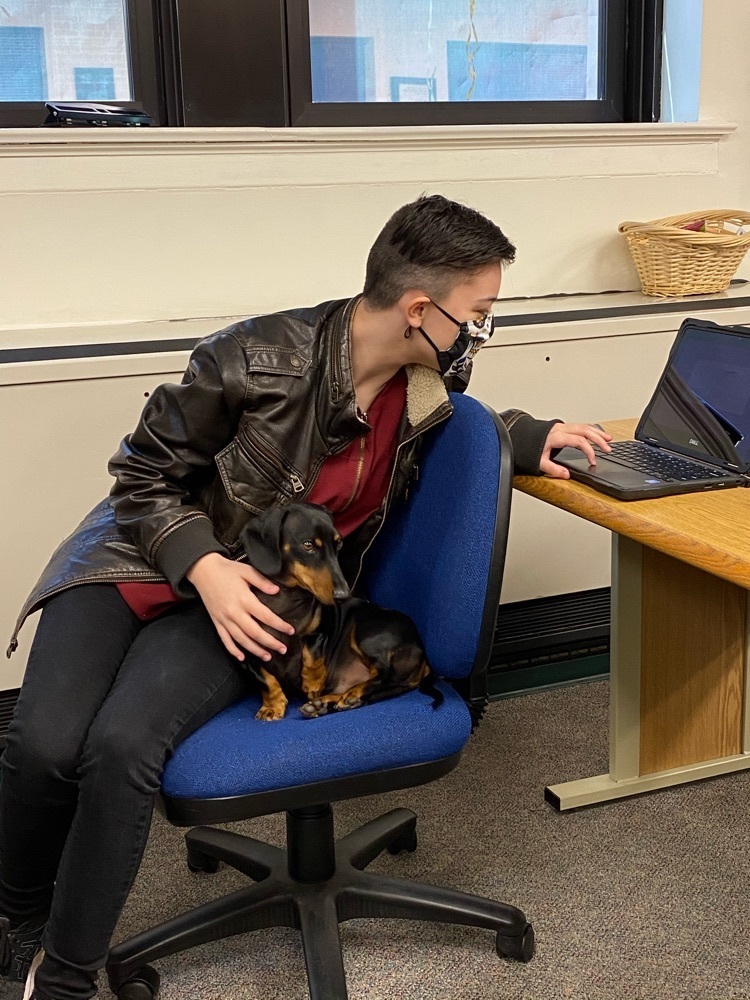 Congratulations to the 2020-2021 Lady Dragon's Softball All NEKL selections: 1st Team Pitcher: Caitlyn Thomas 1st Team Infielder: Renay Myers 1st Team Outfielder: MaKayla Yates Honorable Mention: Summer Carter Great job ladies!!

VF has experienced difficulties renewing the district app. Apologies for this situation. We are happy to share that the challenge has been resolved & you can now download our app in the "store" again. Download today to stay current with academics and activities! #DragonPRIDE