MSFB parents! Practice tomorrow will conclude at 5:15! Please arrange to pick your child up from the north parking lot at that time! If you have any questions please email me at
Dallas.clift@vfalls338.com
thank you!
MSFB parents! Practice tomorrow will conclude at 5:15! Please arrange to pick your child up from the north parking lot at that time! If you have any questions please email me at
Dallas.clift@vfalls338.com
thank you!
Just a reminder that the High School Football Team will have their Media Night tonight at 6:30pm in the East Gym. Come out and meet the team and ask the players and coaches questions on the upcoming season. Go Dragons!!
More pictures from Day 1 at USD 338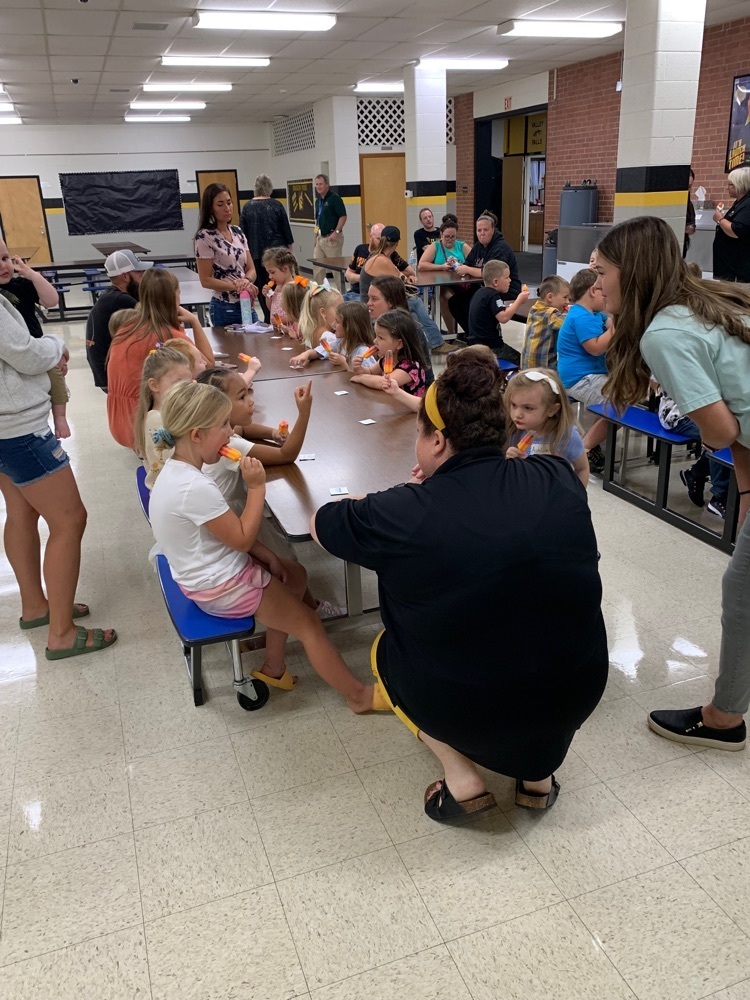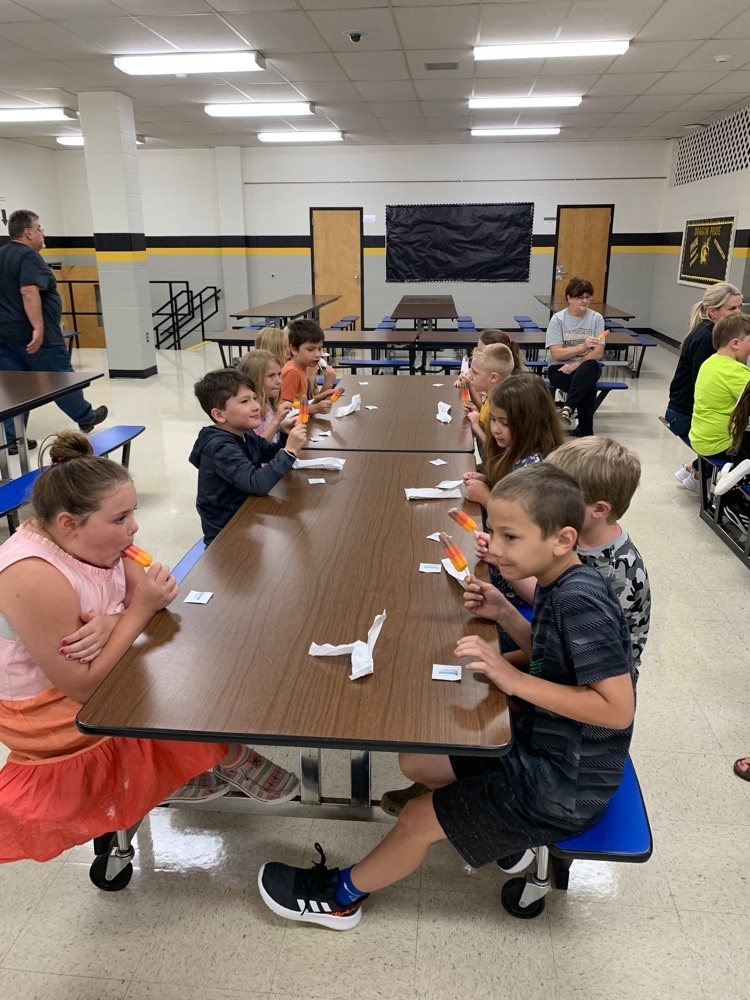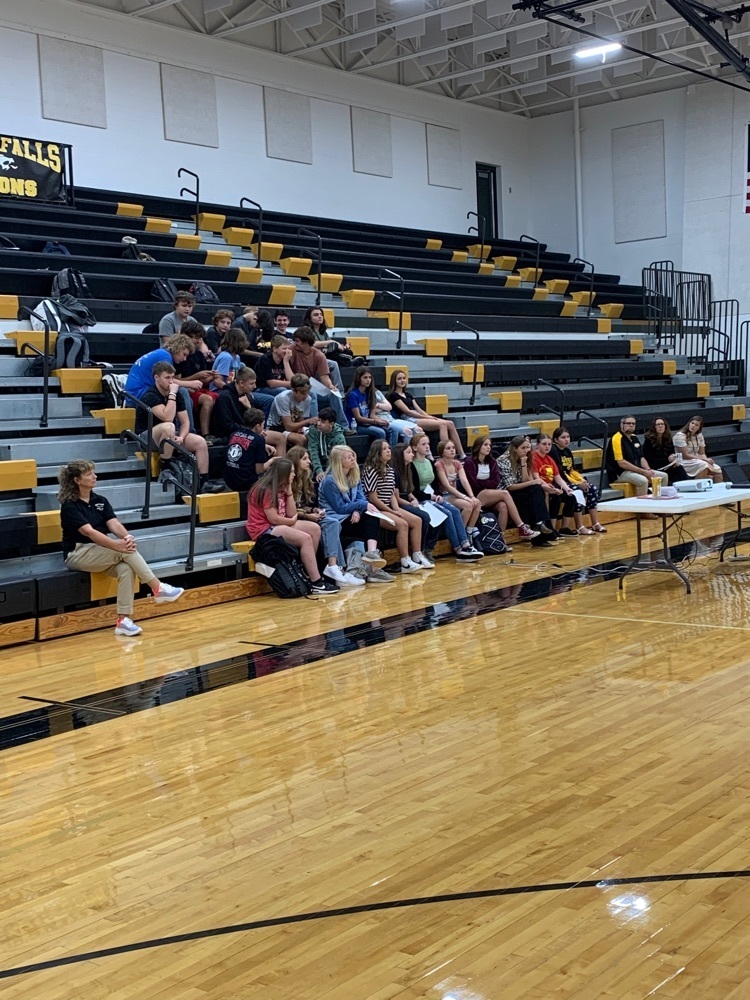 Pictures from parade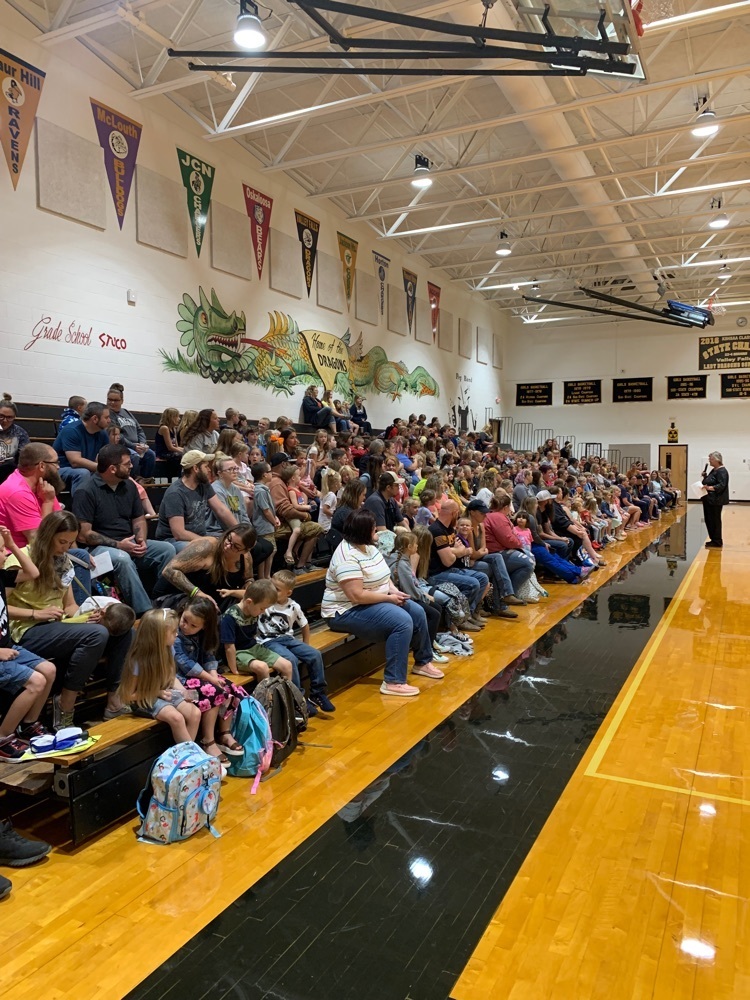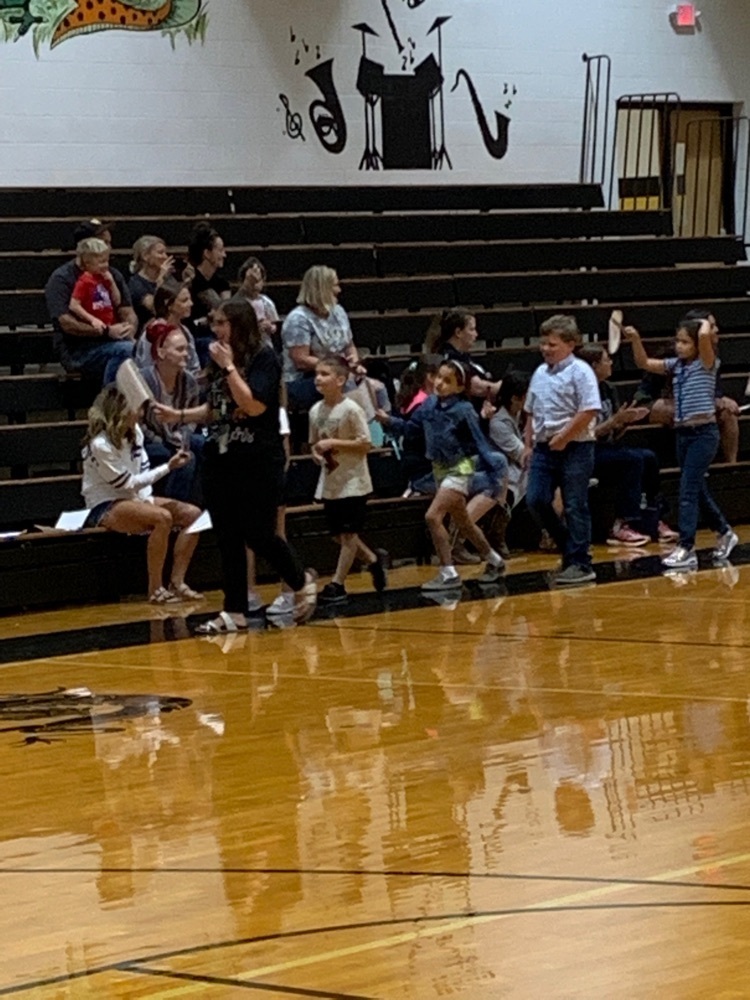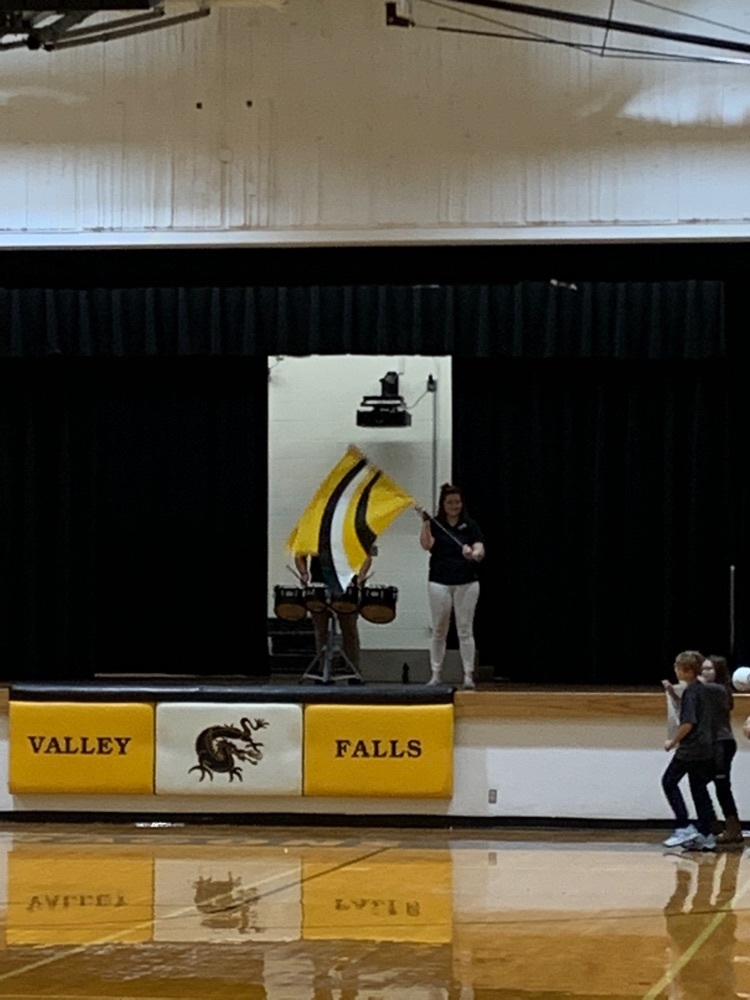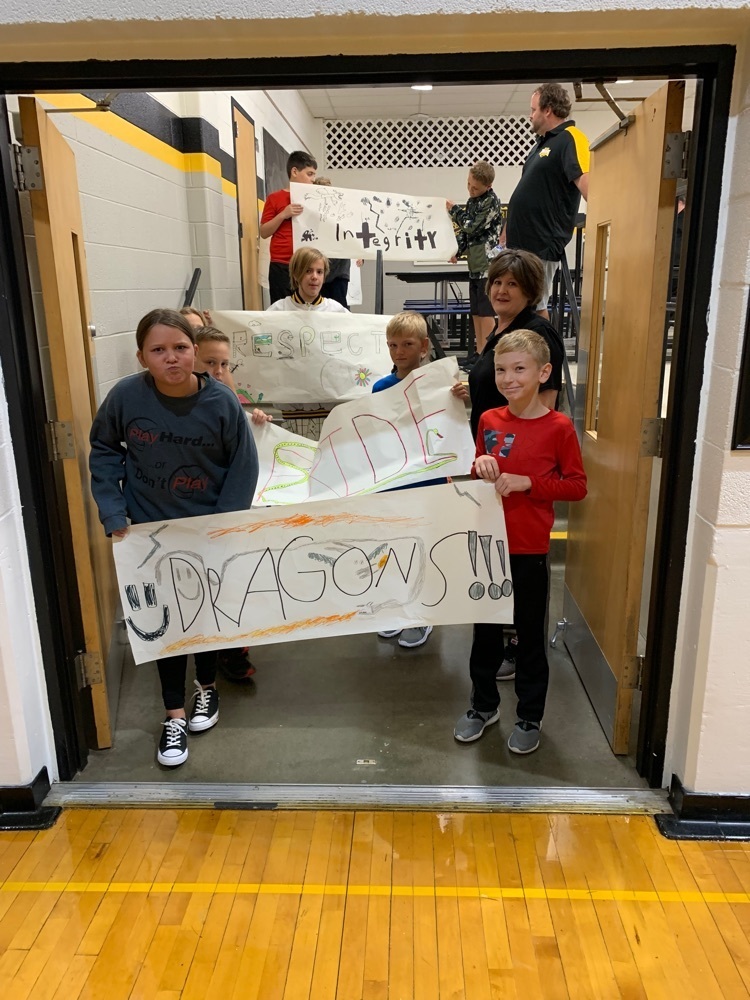 Freshman Orientation!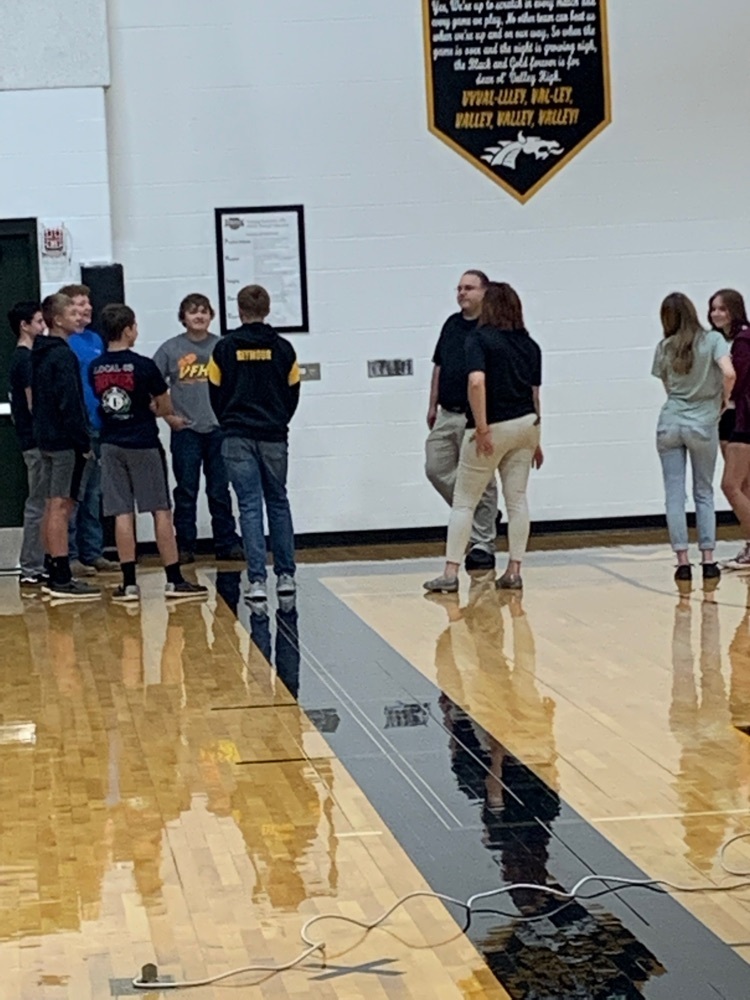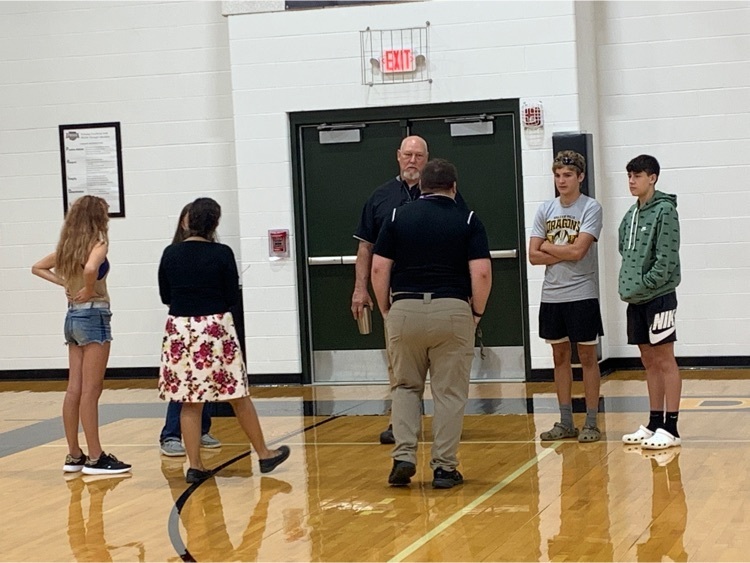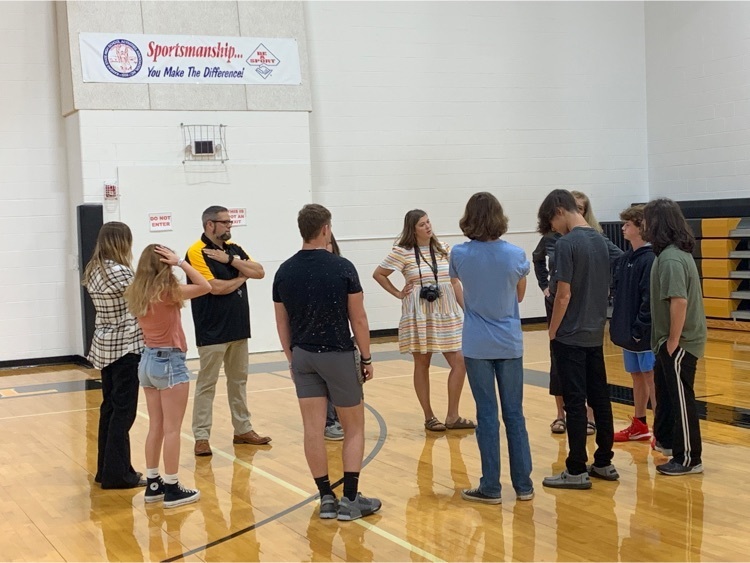 More pictures from a great 1st Day!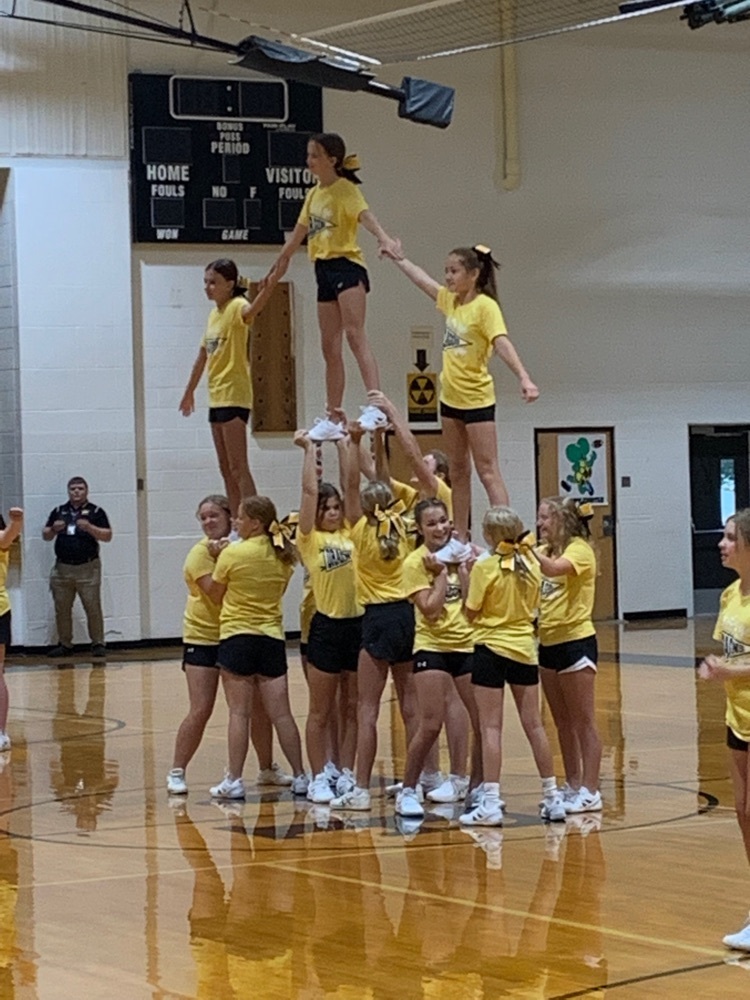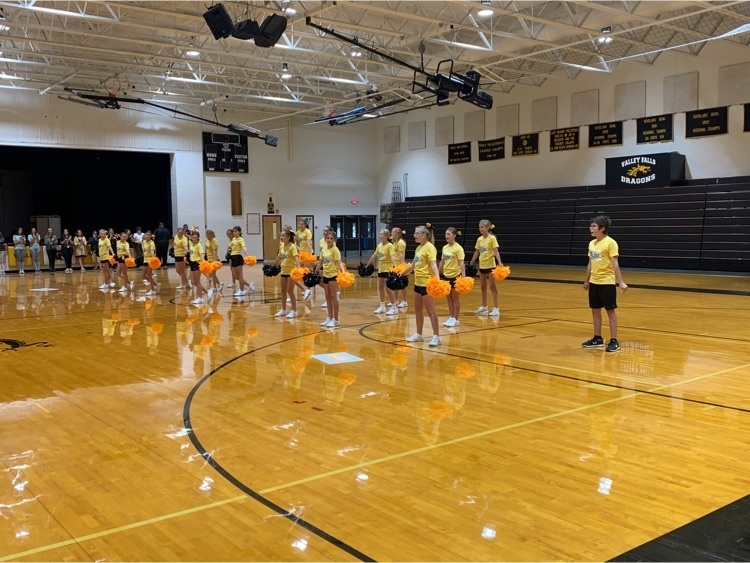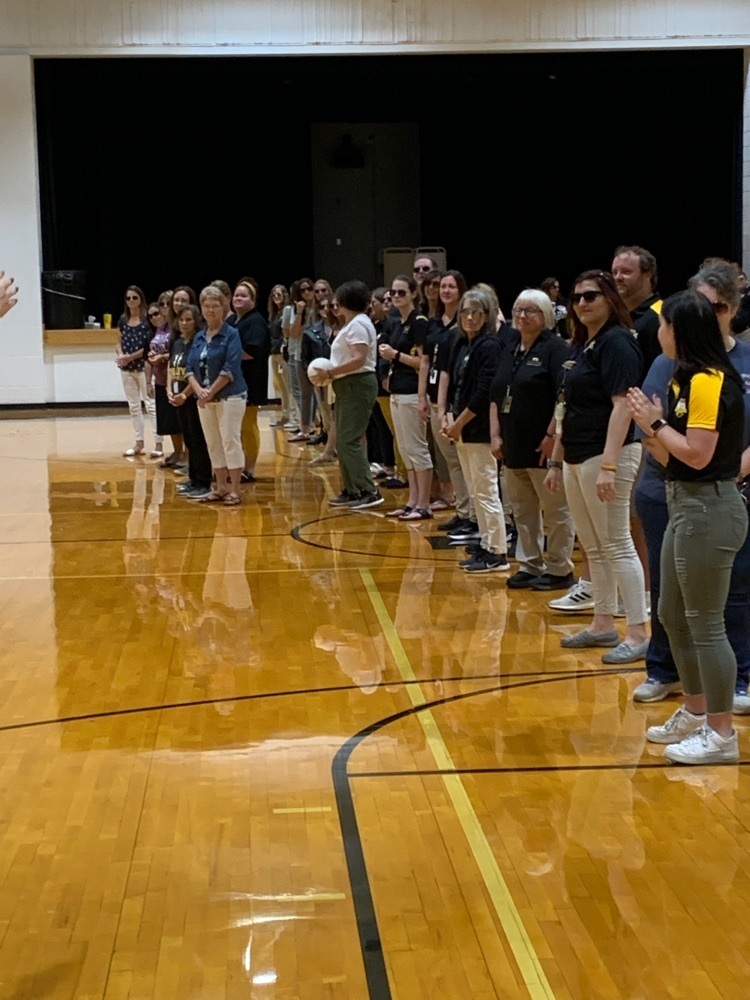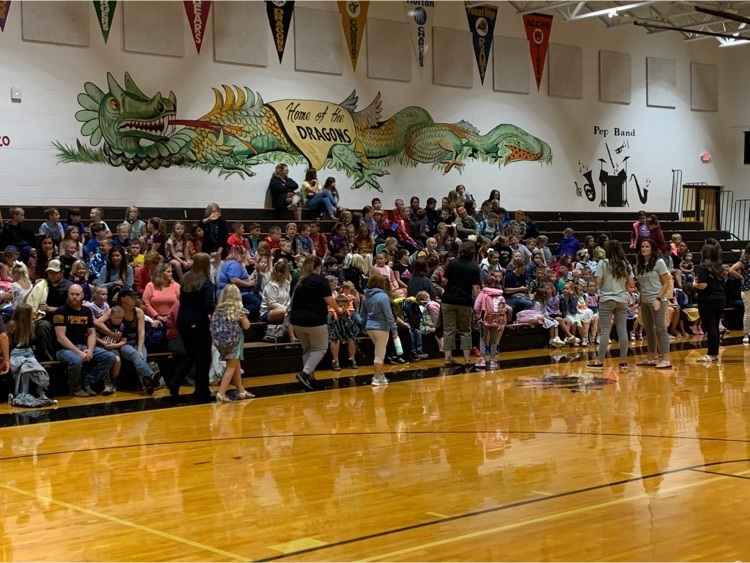 1st Day!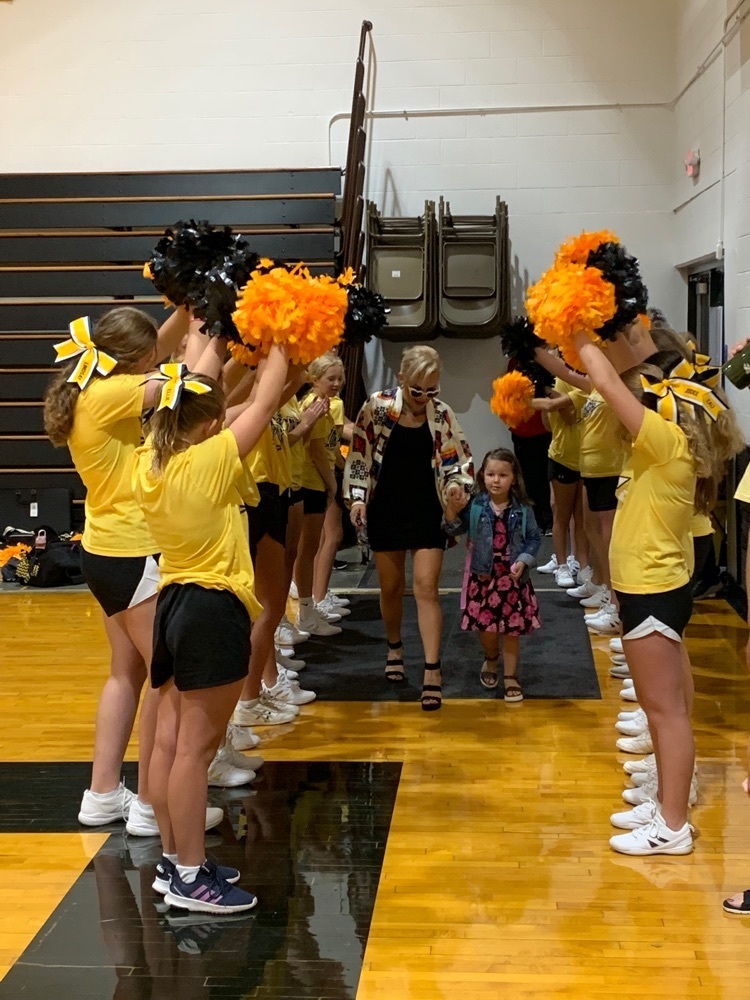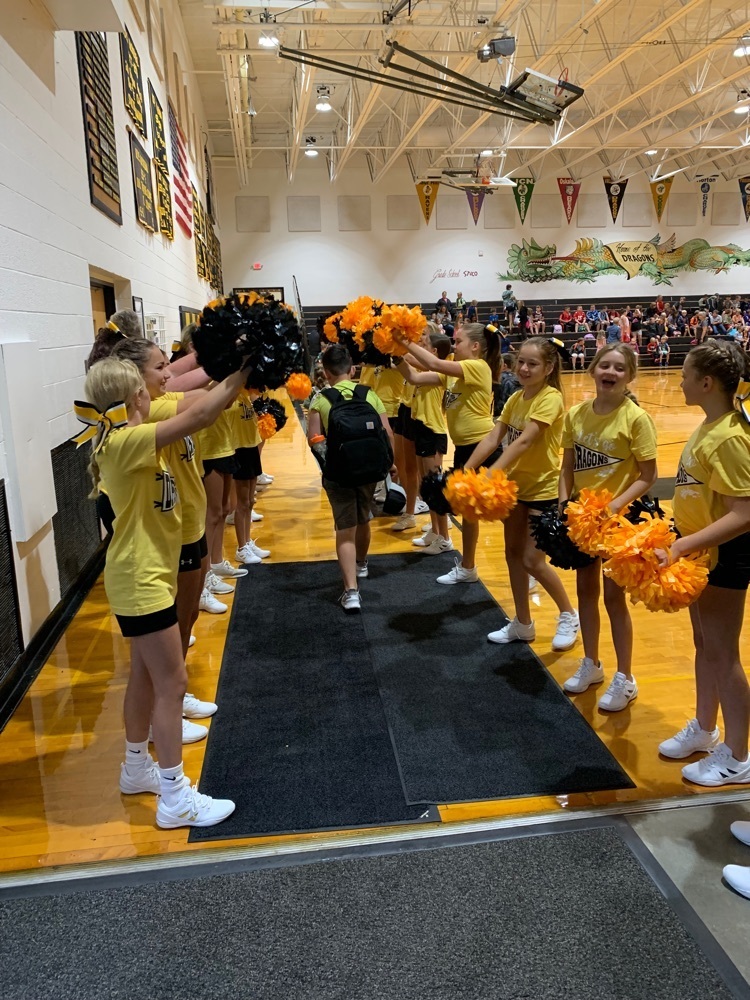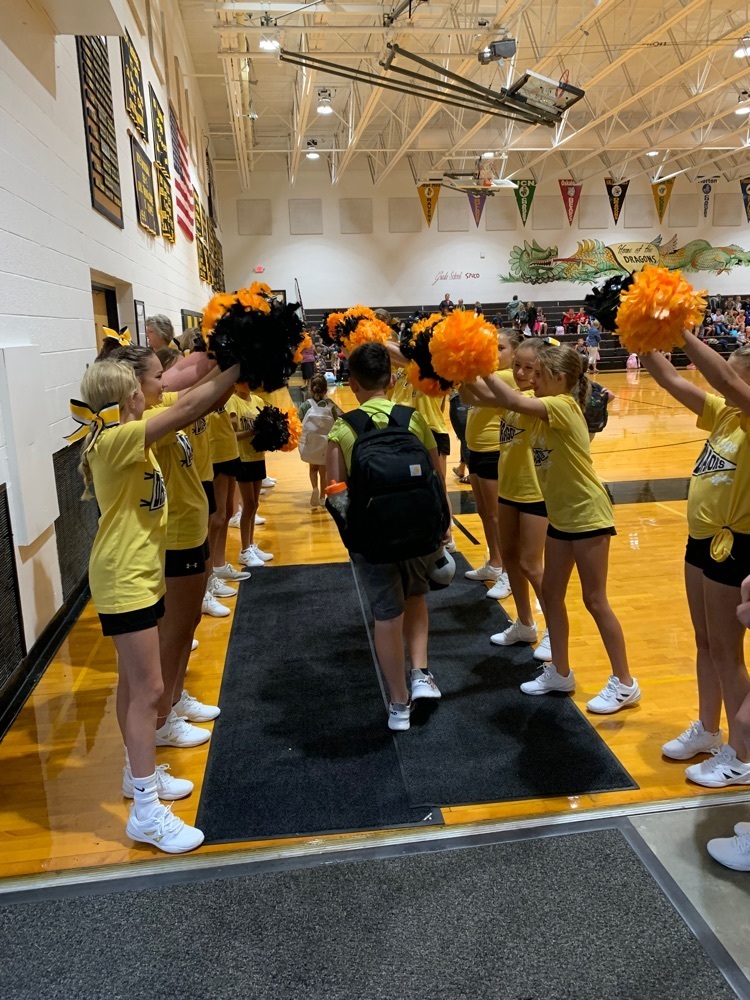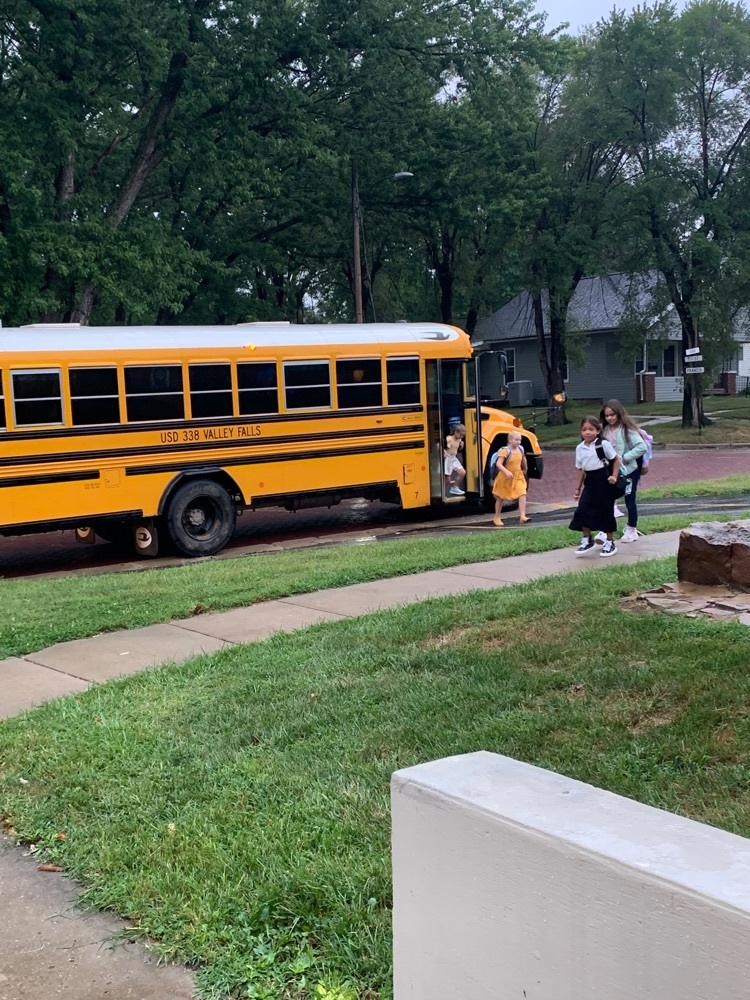 Dragon Family, Below is information that I shared with all of our staff about our goals for the year. Let me know if you have any questions. The school year is almost here!! There are four areas that we will focus on for this year. Number one is relationships. All staff need to develop relationships with everyone within the school community. The more positive role models that students have, the better chance they have to be successful. The next focus is communication. I have an open door policy and our administrators do as well. An important part of communication is the chain of command, this is something that everyone in the school community needs to follow. The third focus is school safety. All of our students and staff should feel safe in our school. Relationships and communication that have been previously mentioned will help keep our school district safe. Please follow our procedures that we have in place! Be aware of what is going on with our students, tell an administrator if you hear something that is not right, and keep exterior doors locked. The last focus is post secondary effectiveness. How are we preparing our students to be successful after they leave Valley Falls High School? When they leave do they have the skills and knowledge to be successful attending a two or four year college, a technical school, the Armed Forces, or if they join the workforce.
MSFB parents! Practice will start tomorrow August 15th. Please drop your child off at the north parking lot. Practice will begin at 3:30 and conclude at 5:30. Pick up will also be at the north parking lot. Please make sure your child has cleats and a water bottle. If you have any questions or concerns please reach out to me at
Dallas.clift@vfalls338.com
Any Junior or Senior planning on taking a Highland Community College course this fall, please plan to stop by Mrs. Cervantez's office on Monday, August 15th, between 1pm- 5pm. If you have any questions please email Stacy Cervantez at
Stacy.cervantez@vfalls338.com
. Thank you!

Welcome to the 22-23 School Year!! School is just around the corner. Can't wait to see everyone! Below are some important details. Drop off and Pick up will be just a little different to accommodate area closures due to construction. In the morning, all students K-12 and Mrs. Penry's PK will be dropped off on the east side of the grade school. Mrs. Penry's PK and K-5 students will enter through the SE gym doors. 6-12 students who ride buses will enter through the main entrance of the grade school. These doors will open at 7:30 Pick up in the afternoon will also be on the east side of the grade school walkers and those being picked up by parents for Mrs. Penry's PK and K-8 students. Buses will pick up students on the SW side of our campus near the bus barn area for all PK-12 students at 3:30 pm. This year breakfast procedures will return to normal with all students that choose to eat breakfast doing so in the lunchroom. Breakfast and Lunch charges: This year the federal program that has funded breakfasts and lunches for our students has expired. Costs this year are. Breakfast: $1.85 or $37 per month Lunch: $2.95 or $59 per month Back to School Night is scheduled for August 15th from 6 pm - 7 pm. Perfect time to meet your child's teacher, see the room, and drop off student supplies. PTO will be hosting a free sundae bar in the lunchroom during this time as well. Thanks PTO! Parents of 6th grade and new middle school students will have a "Welcome to Middle School" informational meeting in the east gym starting at 7 pm to help answer any questions you may have about the transition to middle school. Our annual Back to School Celebration and Parade is scheduled for K-5 students and parents on our first day of school, August 16th. Parents are welcome to attend this half day with us. We will all start out in the east gym where we will introduce staff. Parents will then have a quick informational meeting while students prepare for our parade with their teachers. Parade Route: Students will exit the south end of the grade school and walk north on Oak Street, turn east on 6th Street (Caroline), turn south on Walnut, turn west on 7th Street (Francis), return to the building. After the parade parents are welcome to join their child in his/her classroom. A special treat will be planned on the playground before dismissal at 11 AM. PLEASE MAKE SURE WENDY, IN THE OFFICE, KNOWS YOUR CHILD'S DISMISSAL PLANS FOR THE DAY. All Students, PK-12, will attend classes on the 17th. We are looking forward to a fabulous start to another Dragon School Year! As always, my door is always open. If you have any questions, concerns, or just feedback, please feel free to contact me at the Grade School Office 785-945-3221 or by email at
susan.grey@vfalls338.com
.

Don't forget the free PTO sponsored Back to School Pool Party tonight 7 to 8:30. Come enjoy!!!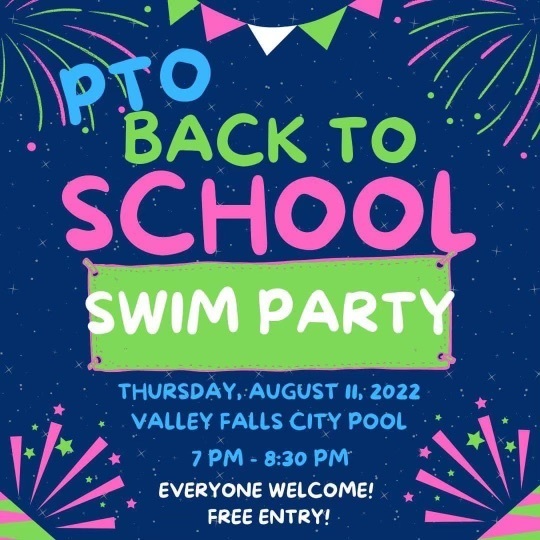 Reminder: All Sport Parent Meeting tonight at 7pm in the West Gym. Meeting will be for parents and any students who will be participating any sport or activity. Thank you!

Good Afternoon Dragon Family, Throughout the year there a many special events held at VFHS, we would like to share those dates out with all out students, families, and stakeholders. Please find the list of important dates for the 2022-2023 school year below: VFHS Important Dates and Events 2022-23 Fall Media Day – Football – Friday 8/19/22 – 6pm Mother/Son Football Camp – Wednesday 8/24/22 – 6:30pm Homecoming – Friday 9/9/22 Senior Night – FB, CC, Band – Friday 9/30/22 Senior Night – VB – Tuesday 10/11/22 Little's Dance Clinic – Friday 10/14/22 Winter Late Night – Tuesday 11/22/22 Winter Royalty – Friday 1/31/23 Senior Night – BB, Cheer, Dance, Trap, Powerlifting, Scholar's Bowl – Friday 2/10/23 Little's Cheer Clinic – Friday 2/24/23 Spring Prom – Saturday 4/22/23 Senior Night – Baseball, Softball, Track – Monday 4/24/23

Hello Dragon Family, The summer has flown by and August is here. The 2022-23 school year begins next week with Freshmen and new student orientation on Tuesday, August 16th and the first day of school for all VFHS students is Wednesday, August 17th. Knowing school is just around the corner we have been busy planning and getting ready. For all the activities, please find the VFHS building report at
https://5il.co/1f8b8
Have a Great Evening, Mr. Morgan

Reminder: Impact Concussion testing will be open Monday the 8th from 10am-2pm at the school. This is for all students entering 6th, 7th, 9th, and 11th grades playing sports.

Any students and parents who plan to attend Tech this year we are having a short mandatory meeting scheduled for August 2, 2022 during enrollment at 7 pm to be held in Room 101 of the high school (lower level North entrance). We will review expectations and transportation requirements. Please enter the high school from the north side on the lower level (ADA compliant door). If you have any questions please let me know at
greg.morgan@vfalls338.com
. In Dragon Spirit, Mr. Morgan

HS Football Parents, Equipment checkout will be August 5th, 5-7pm, as well as August 10th following the parent meeting. Either day works. If you have questions, reach out to Coach Hofstra. (
wyatt.hofstra@vfalls338.com
)
All Sport Parent Meeting When: Wednesday, August 10th, 2022 Where: East Gym Time: 7:00pm Who: All middle school and high school extracurricular participants and parents. Any question please contact Stacy Cervantez or Wyatt Hofstra by email,
stacy.cervantez@vfalls338.com
or
Wyatt.hofstra@vfalls338.com
. Thank you and have a great day!